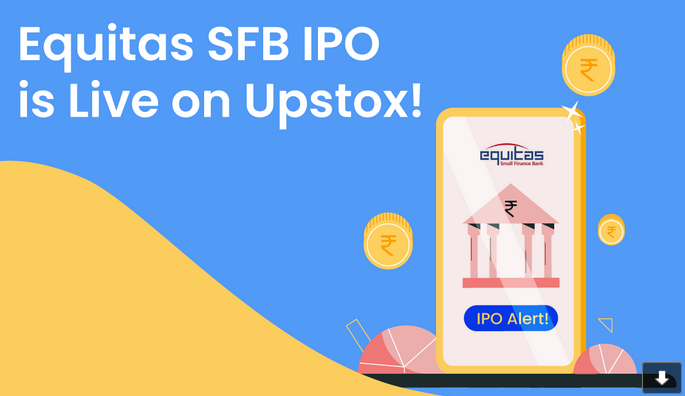 It's a quick and simple UPI-based application process! In case you wish to apply for this IPO, you can subscribe for the issue between 20th and 22nd October by clicking here. To help you make an informed decision about investing in the IPO, here's some information about Equitas Small Finance Bank and its public offer. Equitas Small Finance Bank is the largest small-finance bank in India in terms of the number of banking outlets. It gained its small-finance bank status from the RBi in 2016. As of 30th June 2020, the bank's distribution network comprises 856 banking outlets and 322 ATMs across 17 states and union territories in India. Further, it is the country's second-largest small finance bank in terms of assets under management and total deposits. Issue opens: 20th October 2020
Issue closes: 22nd October 2020
IPO size: ₹517.6 crore
Price per order: ₹14,850
Price range: ₹32 – ₹33
Lot size: 450
Tick Size: ₹1 You can learn how to apply for an IPO by clicking here.