Tata Steel Long Products hits upper circuit
Tata Steel Long Products (TSLP), one of India's largest sponge-iron manufacturers, is back in the green after a weak Q1FY21. The company's performance was crippled in April-June quarter due to the lockdown restrictions, while FY20 saw sluggish demand from the auto sector. In Q2FY21, the company posted a net profit of ₹59 crore, as against a loss of ₹131 crore in the previous quarter and a loss of ₹197 crore in Q2 last year. Phased relaxation of lockdown restrictions and a recovery in demand are likely to have helped the strong performance. Shares of TSLP hit the 20% upper circuit today. Tata Steel, which holds ~76% in the company, also rose 2%.
SBI Cards hits record high on festive fever
Shares of SBI Cards, India's largest pure-play credit card issuer, were up 4% today and hit a new lifetime high of ₹891. Ahead of the festive season, the company has announced special offers and partnerships with online and offline retailers. SBI Cards was listed in March 2020 and saw a rather dismal debut, losing about 10% on its listing day from the issue price of ₹755. The stock had further dropped to a low of ₹495 in May 2020. However, the stock has seen a steady recovery over the last few months.
Profit booking seen in Wipro after results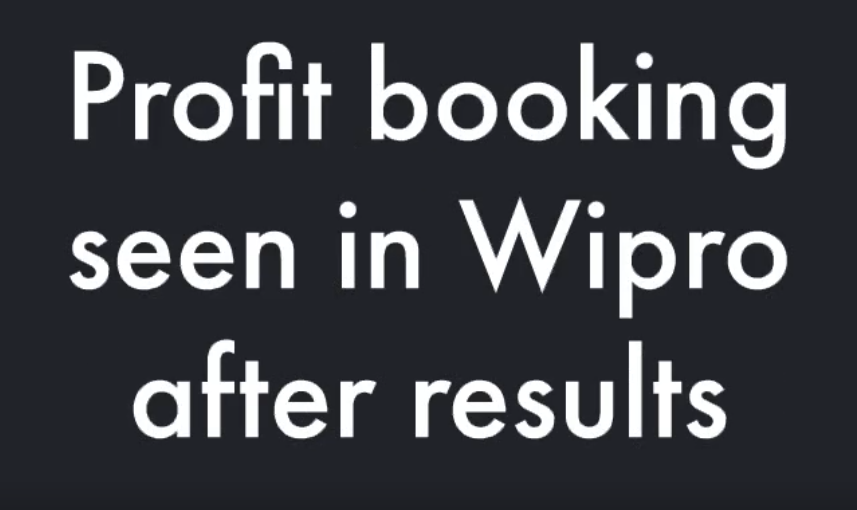 Shares of Wipro fell 7% after the IT major announced its Q2 results. While the sequential revenue growth* of 2.0% was in line with the market expectations, the stock witnessed some profit booking after it had already risen 20% this month before the results. One reason could be that there were no major upside surprises in the results. Even the buyback offer at ₹400 (~6% premium to yesterday's closing price) failed to bring cheer to investors. IT majors such as Infosys (-1.7%) and TCS (-0.1%) also fell today.
*on constant-currency terms
Stock Market Highlights: Sensex, Nifty end higher led by financials; Bajaj Finserv top gainer, surges 4%
Among the stocks that touched their 52-week highs were 8K Miles Software, Akash Infra-Projects, Bafna Pharmaceuticals, Bigbloc Construction NSE -0.82 %, Dynacons Systems, Infosys, JK Cement NSE 1.34 %, Kopran and Vishwaraj Sugar Industries.